Effective Laws ("us," "we," or "our") are committed to protecting your privacy and ensuring the security of your personal information. This Privacy Policy outlines our practices concerning the collection, use, and disclosure of your data when you visit our website.
By accessing and using the Effective Laws website, you consent to the terms outlined in this Privacy Policy. If you do not agree with these terms, please refrain from using our website.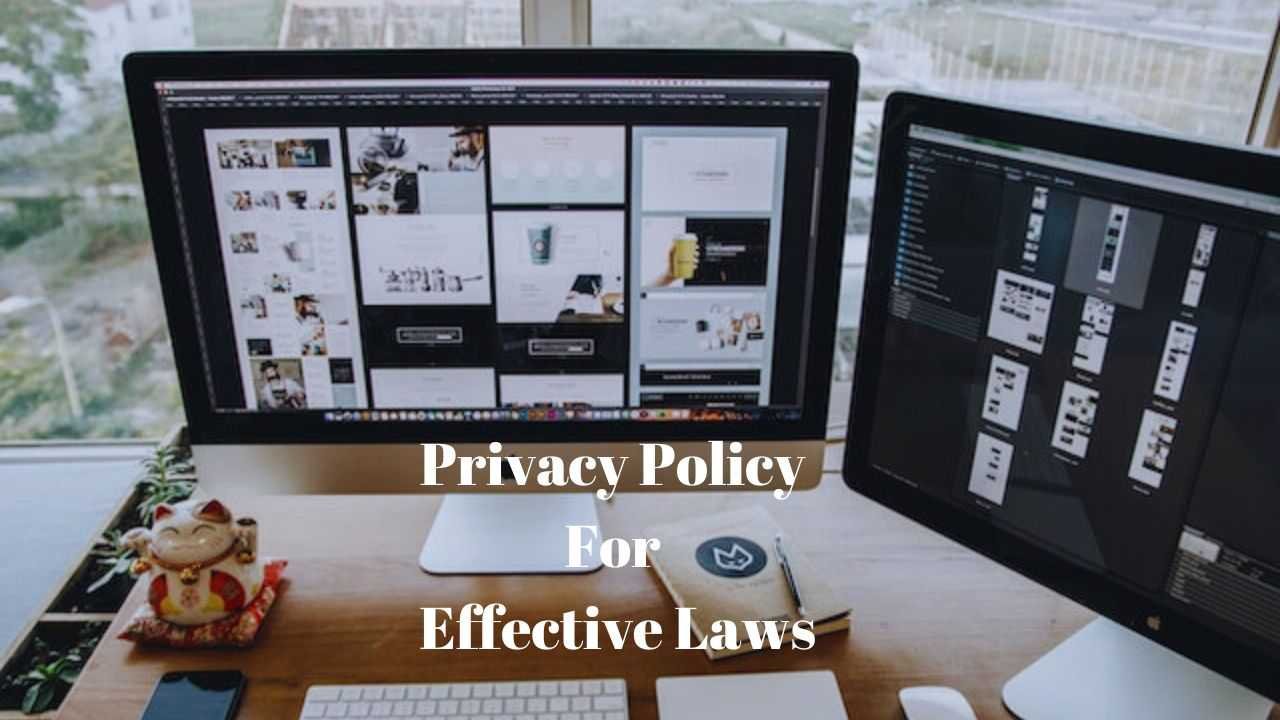 Information We Collect
Personal Information
When you visit Effective Laws, we may collect personally identifiable information that you voluntarily provide to us. This may include, but is not limited to:
Your name
Email address
Contact information
Any information you provide when contacting us through forms or email
Non-Personal Information
We also collect non-personal information, such as:
Your IP address
Browser type
Device information
Cookies (for more information, see our Cookie Policy section below)
How We Use Your Information
We may use your information for the following purposes:
To personalize your experience on our website
To improve our website and content
To respond to your inquiries and provide customer support
To send periodic emails (e.g., newsletters, updates, or information related to your interests)
To analyze and monitor website usage and trends
Cookies and Similar Technologies
Effective Laws may use cookies and similar technologies to enhance your experience on our website. Cookies are small text files stored on your device that contain information about your visit to our site. They help us analyze website traffic, improve functionality, and tailor content to your preferences.
By using our website, you consent to the use of cookies as described in our Cookie Policy.
Third-Party Services and Links
Our website may contain links to third-party websites, services, or content. Please be aware that these third parties may collect your information and have their privacy policies. We encourage you to review the privacy policies of any third-party sites you visit.
Data Security
Effective Laws take data security seriously. We implement reasonable measures to protect your personal information from unauthorized access, disclosure, alteration, or destruction. However, no method of data transmission over the Internet is entirely secure, and we cannot guarantee the absolute security of your information.
Sharing Your Information
We do not sell, trade, or transfer your personally identifiable information to outside parties. We may share non-personal information with trusted third parties for statistical analysis, research, or marketing purposes. These parties are bound by confidentiality agreements and are not permitted to use your information for unauthorized purposes.
Compliance with Legal Requirements
We may disclose your information if required by law or in response to a legal request, such as a court order or government inquiry. We will also cooperate with law enforcement agencies to investigate and prevent illegal activities on our website.
Children's Privacy
Effective Laws do not knowingly collect or maintain information from individuals under the age of 13. If you believe that we have inadvertently collected information from a child under 13, please contact us immediately, and we will take steps to delete the information.
Changes to this Privacy Policy
Effective Laws reserves the right to update or modify this Privacy Policy at any time. Any changes will be posted on this page with the date of the last modification. It is your responsibility to review this Privacy Policy periodically to stay informed about how we protect your information.
Contact Us
If you have any questions or concerns about this Privacy Policy or our data practices, please contact us at:
Email: effectivelaws@gmail.com
Conclusion
At Effective Laws, we are committed to safeguarding your privacy and ensuring the security of your personal information. This Privacy Policy outlines our practices regarding the collection, use, and disclosure of your data. By using our website, you consent to the terms of this Privacy Policy.
Effective date: [5 September 2023]
Thank you for choosing Effective Laws as your trusted source for legal insight.